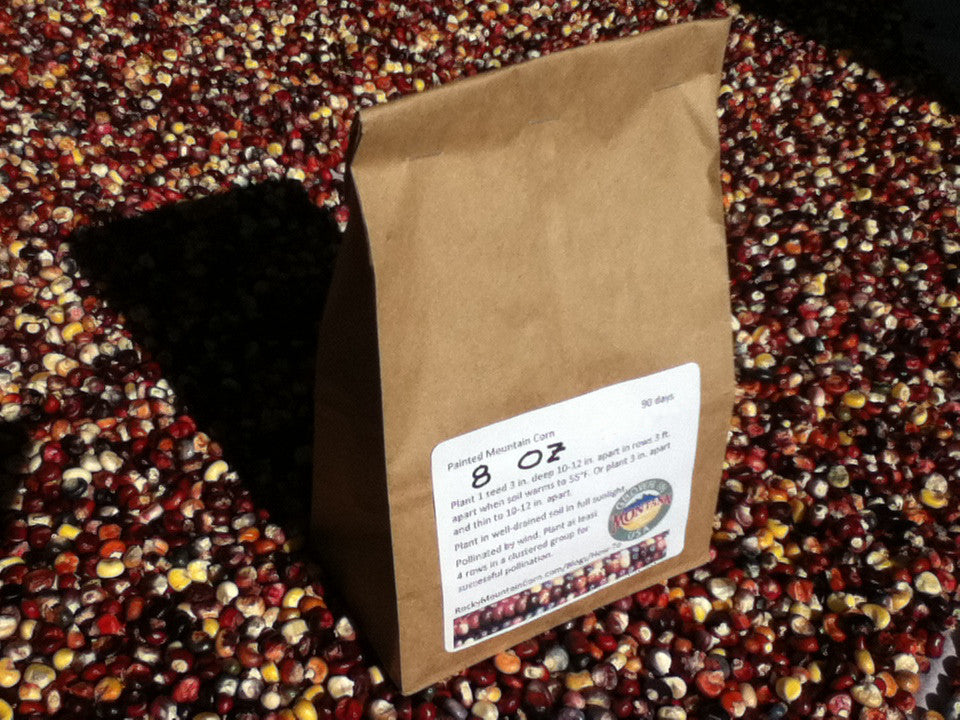 0.5 lb Alpine Varietal of Painted Mountain Corn Seed
$36.00
Premium varietal organic, Fukushima Free, Non-GMO Painted Mountain Corn seed from southwestern Montana. Screened for abnormal alpha, beta, and gamma radionuclide activity. Seed hand-shelled from thousands of ears ensuring maximum genetic diversity. Ears up to 18 inches long. Matures in 90 days.
The perfect size for a gift! Share Painted Mountain Corn with your friends and neighbors.
UNITED STATES DOMESTIC SHIPPING COSTS
| | | |
| --- | --- | --- |
| 0.5 lb USPS First Class Parcel | | $5.00 USD |
INTERNATIONAL ORDERS: Our system is not set up for automatic global shipping. International orders must be handled one by one on a custom basis. Email manager@rockymountaincorn.com with your shipping address for a custom shipping quote.
***PAY BY MAIL IS NO LONGER AVAILABLE***
___________________________________________________
Copyright © 2011-2019 RockyMountainCorn.com
Feel free to share.
All content, including images, on this website is copyrighted unless otherwise indicated and free to share and access in digital form under the following conditions: Content may be freely reproduced in full or in part in digital form for non-commercial purposes only with full attribution to the author and a live link to RockyMountainCorn.com. All rights reserved. For information please contact the manager at manager@rockymountaincorn.com